Description
Label: Warner Bros. Records
Cat#: 9362-47386-1
Artglass 99™ Frame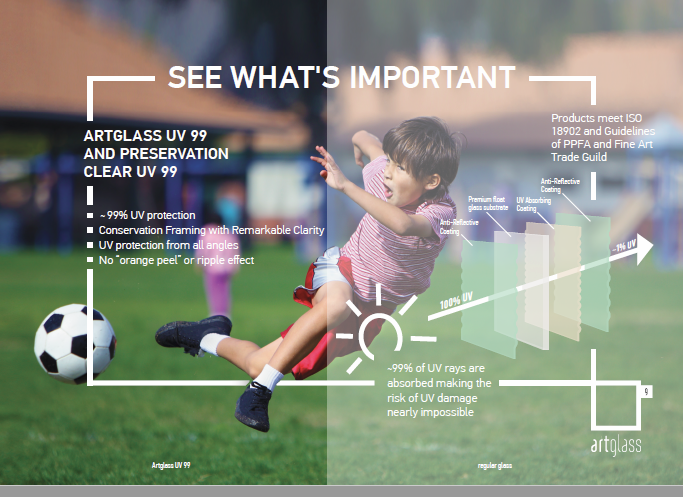 Artglass 99™ provides UV protection by blocking out 99% of harmful rays thus helping prevent the treasured keepsake from fading as well as yellowing of photographs, or paper becoming brittle.
Protect what's important!
THIS ARTGLASS™ PRODUCT HAS THE FOLLOWING FEATURES AND BENEFITS:
HELPS PREVENT TREASURED ITEMS FROM FADING
99% UV PROTECTION
CRISP IMAGE RESOLUTION
NO "ORANGE PEEL" EFFECT SURFACE DISTORTION
NEUTRAL Colour FROM ALL ANGLES
MEETS REQUIREMENTS OF THE STANDARD ISO 18902
CONSERVATION GRADE GLASS ACCORDING TO PHOTOGRAPHIC ACTIVITY TEST (PAT) ISO 18916
FOLLOWS FINE ART TRADE GUILD AND PROFESSIONAL PICTURE FRAMERS ASSOCIATION STANDARDS
99% CONSERVATION LEVEL UV BLOCK IS CERTIFIED BY NATIONAL PHYSICAL LABORATORY IN UK ACCORDING TO EN 410
What Is Cat#?
Catalog Number
The catalog number is usually the most prominent number printed on the release - often on the spine, on the back cover and on the label, etc. The catalog number should be entered directly as it appears on a release - it shouldn't be altered for conformity with other catalog numbers listed on the Label page.
A catalog number is required for every label entered. Where no catalog number exists, there is a value of "none" in the catalog number field (note the lower case "n"). For other companies on the release, the catalog number field is blank, unless there is a sequential identifying number that relates directly to the company.
This # is very important when identifying the quality and rarity of your Vinyl Record.
For more information on identifying a vinyl record click here: Catalog Number Guidelines